Installing an Android App is relatively easy through the online version of Play Store when compared to installing via Play Store App available in your device. Follow the below steps to remotely push (install ) app in your smart phone or tablet.
Navigate to https://play.google.com/store
Login with your user account that you have used as the primary account in your Android Mobile
Click the "Apps" Link in Play Store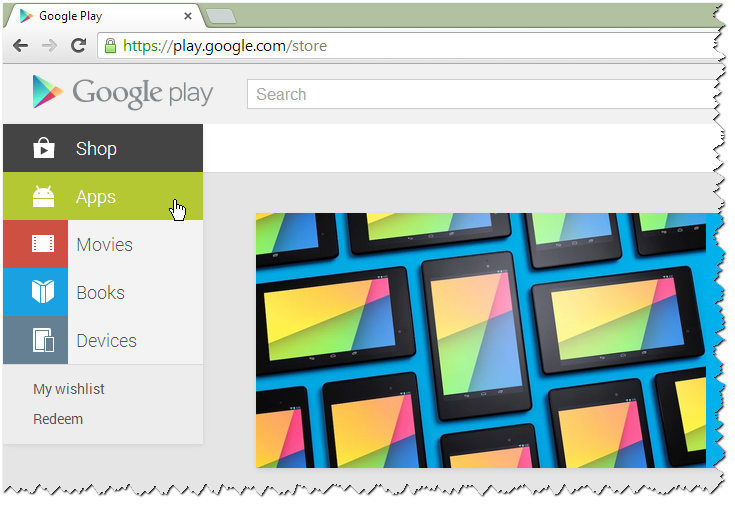 Select the App you wish to Install
Click Install and select the device you wish to install. If you have multiple devices in your account you can select the device you wish to push the app.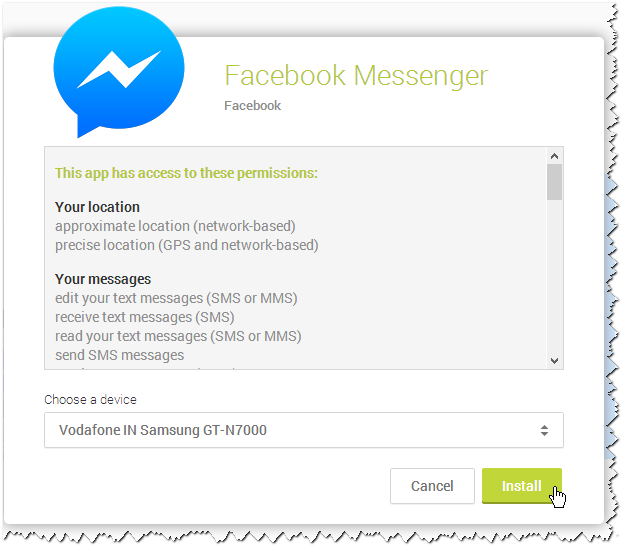 This would ask a confirmation for installation. Once confirmed the download will start automatically in your device if it's connected to internet. If it is not connected during that time, the app will be installed next time while your device is connected online.
Note : To View the list of Apps that you have already installed in your devices, select My Apps from the Apps Menu to view the list.