You would have expected this answer. Yes you are right, the best place to purchase a Raspberry Pi in India is through Amazon. You can get it via other online retailers or local electronics shop but be sure on what you get.
The below is the list of items that I ordered via Amazon to setup my Raspberry Pi Home Server. 
Note : I haven't provided the links of individual items as they would become irrelevant while the listing ends. You can search for these items in Amazon and find the products. 
1. Raspberry Pi 2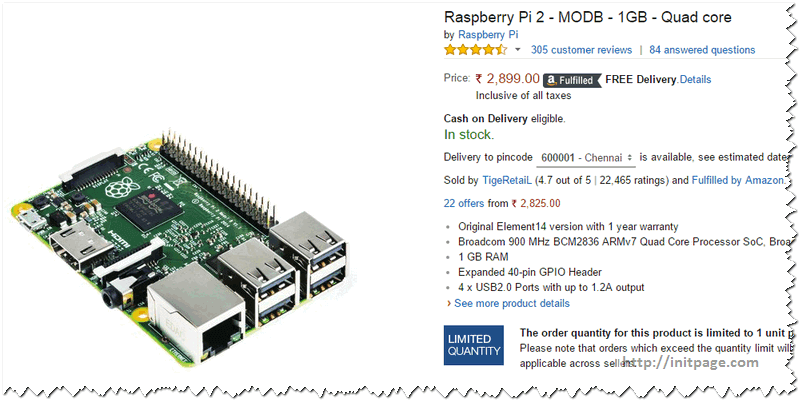 2. Raspberry Pi Case
There are some transparent cases with amazing build quality are available. I picked this up as it looked sturdy.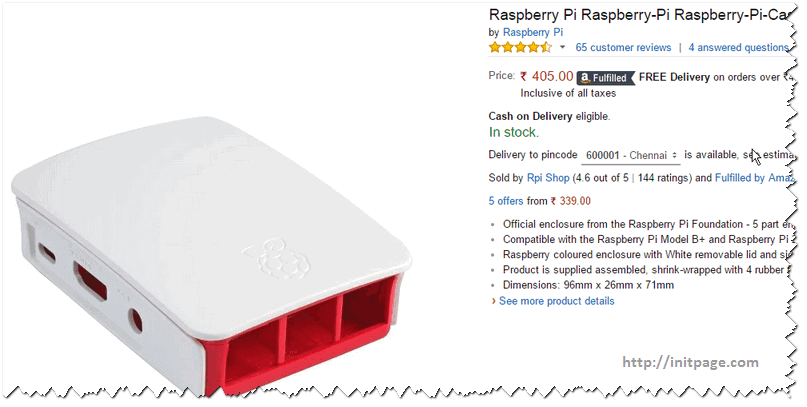 3. Edimax Wifi Dongle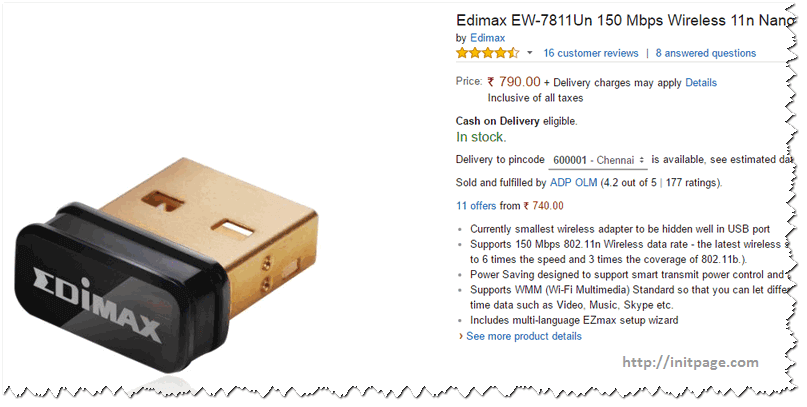 4. 16 GB Class 10 SD Card
You can also get Noobs ( contains Raspian OS and configuration files required for initial setup) preloaded with 8 GB class 10 SD card. This would help to avoid 1 GB+ initial download of Raspbian OS files.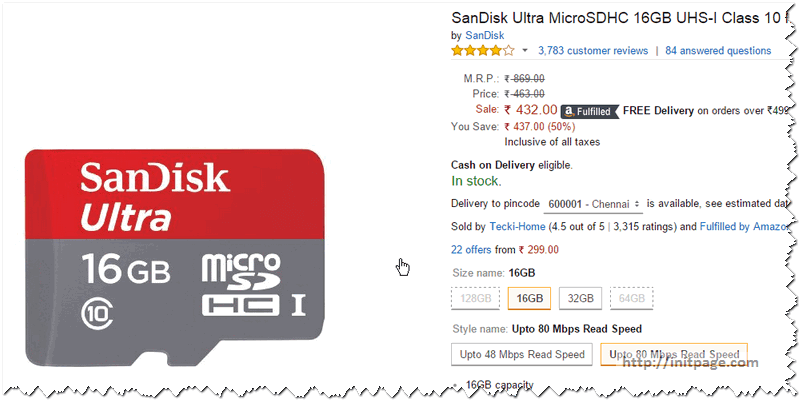 5. HDMI to VGA Adaptor
This may not be required if you already have a HMI supported monitor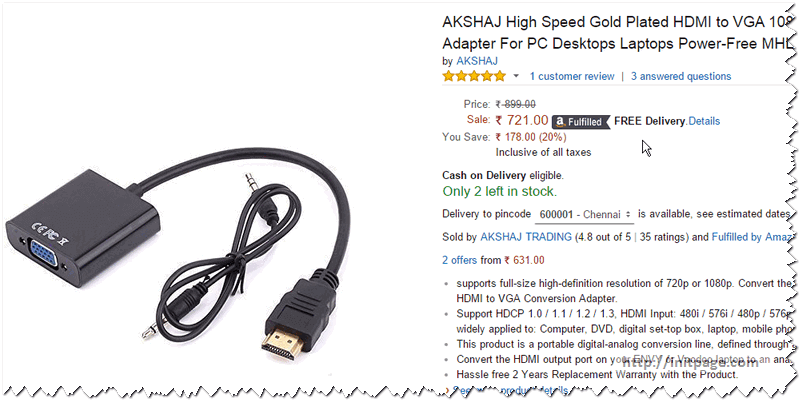 6. External powered USB Hub
Raspberry Pi can work with your regular Samsung charger but if you would like to connect external hard disks or more power consuming devices with your RasPi its better to have a externally powered USB hub which can act as a power source for your Raspberry Pi and at the same time it can also act as a USB extension.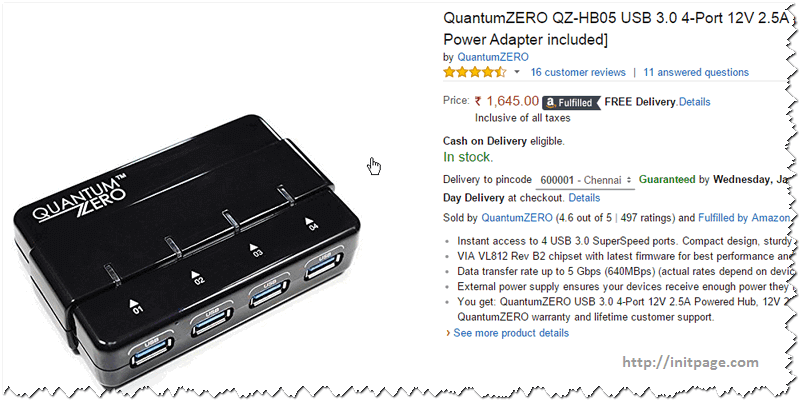 7. Heat Sink
This may not be required unless if you are using your Pi for 24 /7 . Only thing you may have to ensure that your RasPi is adequately ventilated by removing the top part of the case.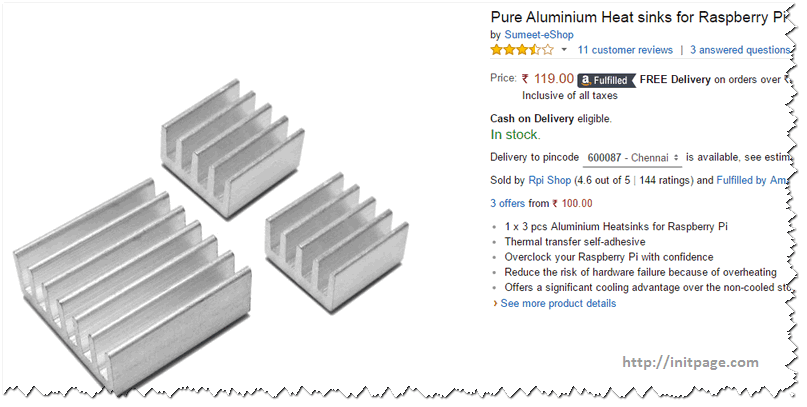 Below are the other Items that you would require to make your Raspberry Pi Home Sever complete
8. Mini USB Cable – Short Cable is preferred
This may not be required if you are Pi is connected to a charger for power source.
9. External Monitor
This is required to perform initial setup. Once you have configure then you can make it run on head less mode.  
10. External Hard disk
This would be required if you would prefer to setup a DLNA media server to stream your videos and photos across your devices connected to your home network.
11. Wireless Keyboard and Mouse
Both Bluetooth and wireless keyboard and mouse are support. Wireless Mouse and Keyboard works with zero configuration. But for Bluetooth you have to install bluez to manage and configure Bluetooth devices
In the subsequent articles we can see how to configure and set up the Raspberry Pi.