There are two options available to perform a Firmware update in a Samsung Smart TV. You can select any of the options depending on your WiFi connectivity with your Smart TV
Option 1
If your Smart TV is connected to your Home WiFi , then it's much easier to perform a Firmware update. Navigate to Support Section in your Smart TV Menu and select the "Software Update" option. In the next menu select the "Update Now" option.
Navigating to "Update Now" option displays the current version of the Firmware installed in your Smart TV. Confirming the selection of that option checks for the availability of the newer version of Firmware. If there is any new version available, this would be automatically downloaded and installed.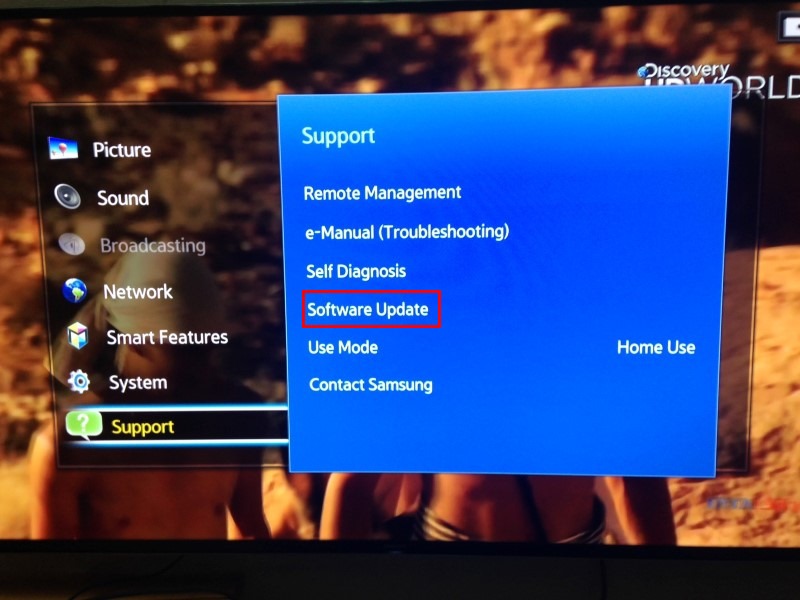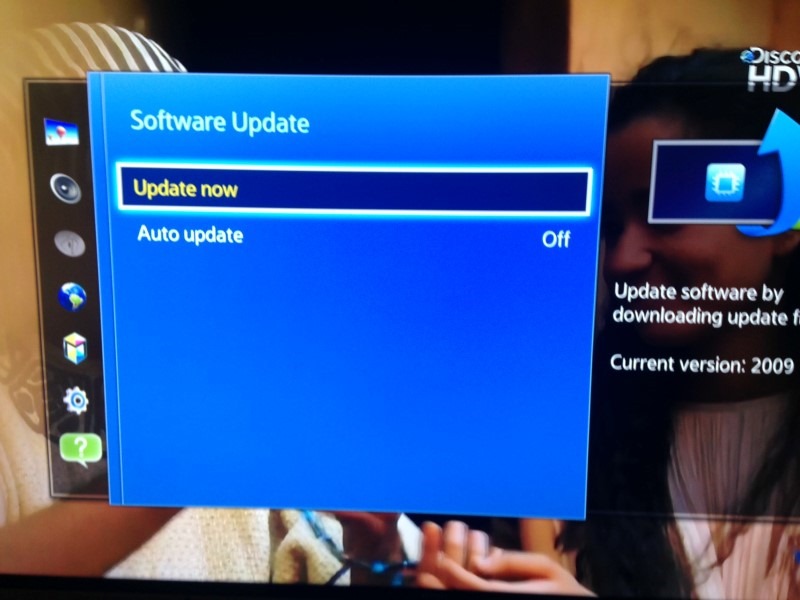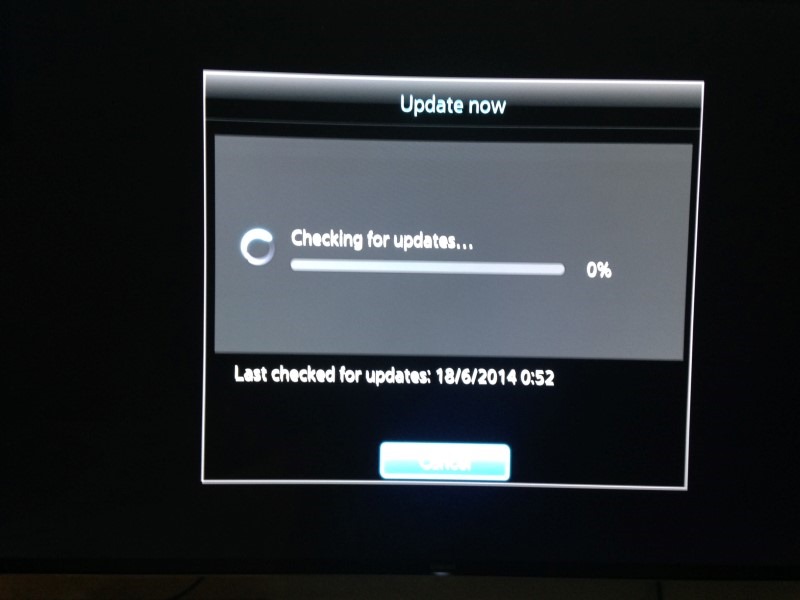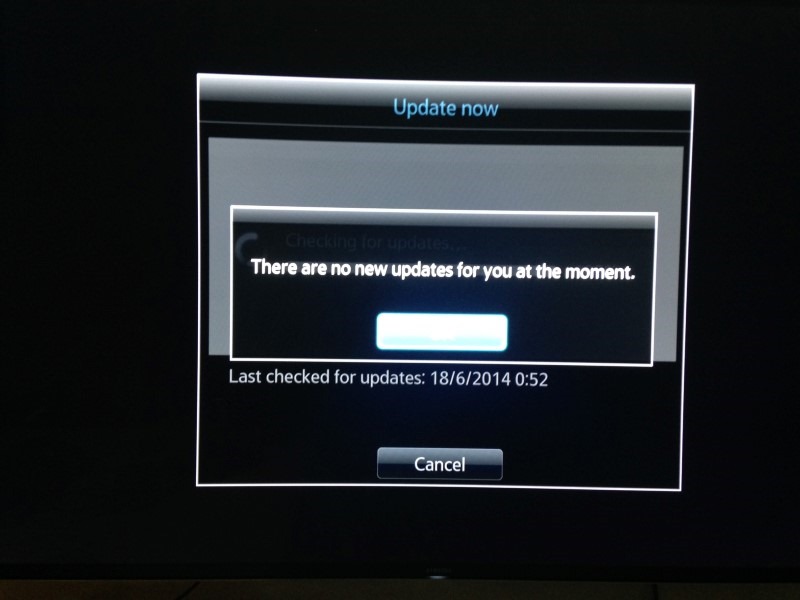 Option 2
If your Smart TV is not connected to a WiFi network then the only available option is to download the latest version of Firmware form the Samsung's product page ( Each and every TV model / series has a separate product page) . In the software section, you can download the latest version of Firmware which is appropriate for your TV. After downloading it, extract the content and move it to a USB drive. Connect the USB drive to your TV and select that USB as the source of Input for your TV. In the popup menu shown, select the Software Update. This would scan your USB drive and automatically detects and updates the Firmware in your TV
Note: These settings are based on the Samsung F9000 Smart TV. Probably all the other Smart TVs may have the same options.