It have took 10,000 Kilometres and 3 years for me to decide to go for a ride with my Desert Storm. It's a wonderful and thrilling experience for me to travel close to 1500Kms in 3 days on my first trip to Kanthalloor and back. Thanks to Jegan from V11 Royal Enfield Riding club for make that happen.
Initially, I was bit hesitant to go for a ride and been avoiding it for more than 3 years. My son's passion towards Royal Enfield and my better half's suggestion to have a break from routine work I finally decided to gear up.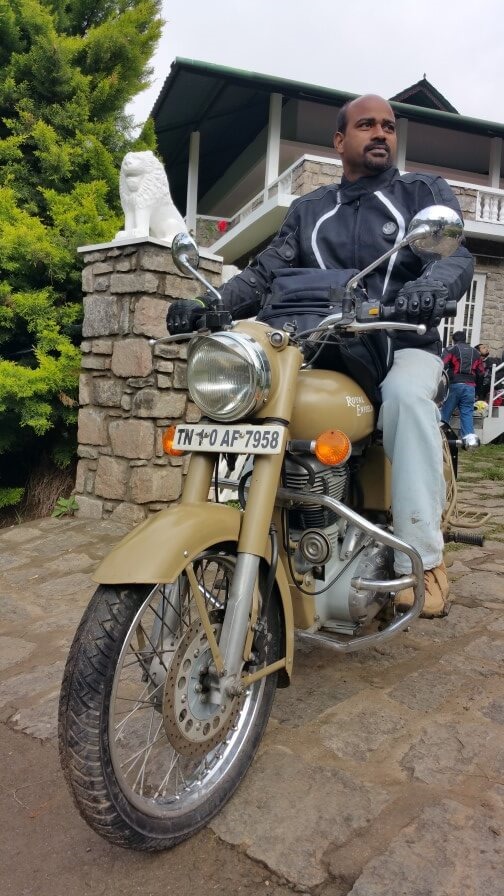 So next obvious choice was to call Jegan, the man with 100+% of enthusiasm at any point of time. He informed me about Kanthalloor trip and suggested that this trip would be a good experience to start with. I accepted immediately and made the payment, so now no other way to escape this time.
Next step is to purchase driving gears . With no clue I met Milton and Ashish Krishna in Velavan Merchandise. They patiently explained and helped me to select the appropriate driving gears for me. Now I got 2 more friends even before starting the trip!!!
The trip day dawned after a sleepless night like most of the first time riders. Much exited to see people lined up in the early morning in front of Virugambakkam Velavan Motors showroom. Was surprised to see a 40+ year old bullet which is ready to roar along with its new era siblings.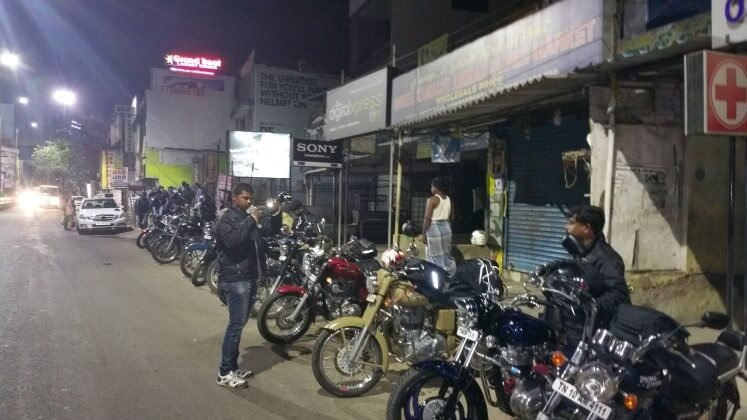 21 people started in 16 Bullets and 1 Car at around 5 AM in the early morning and reached Kanthalloor at around 10 PM at the night. Due to too many newbies like me, we took frequent long breaks and reached the destination to end up the day with campfire. It's a real thrilling experience to drive inside forest during night time. I had an opportunity to ride along with Singam Sir ( Krishnan , for him this is the first ride too) inside the forest. Due to this Singam, we were not able to see other Singams on the way!!!. The stay at Ministers Bungalow at Kanthalloor was very good and the hospitality offered by Sajith is really fantastic.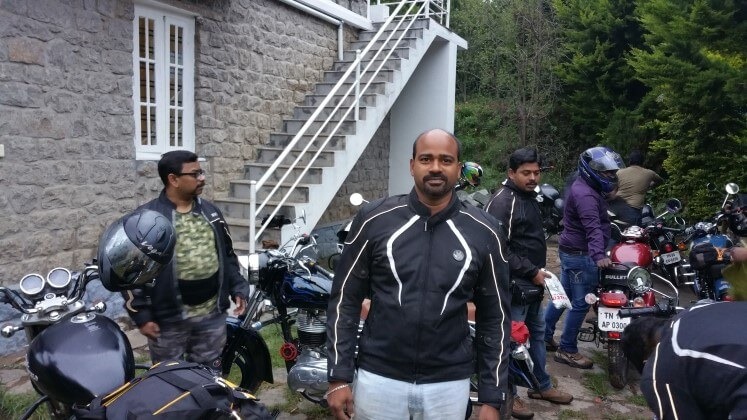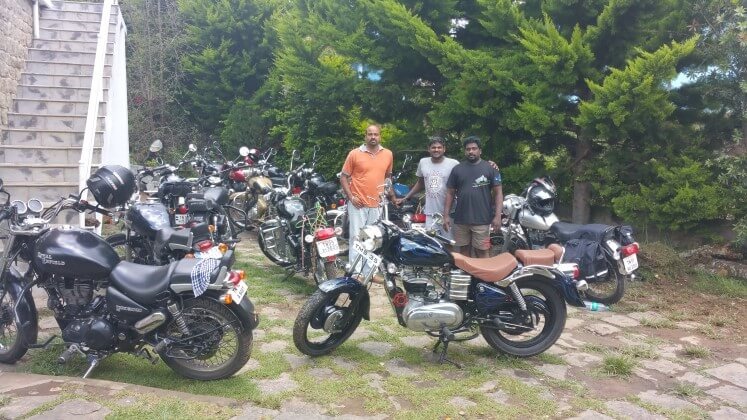 On the next day, we went for a short trekking trip to a nearby waterfalls which has many scenic locations on the way. This trip to water falls provided me an opportunity to chat with all fellow riders and helped to understand their passion towards driving and RE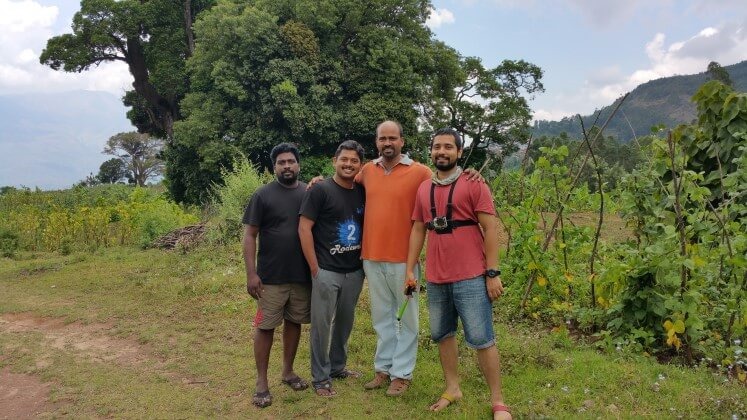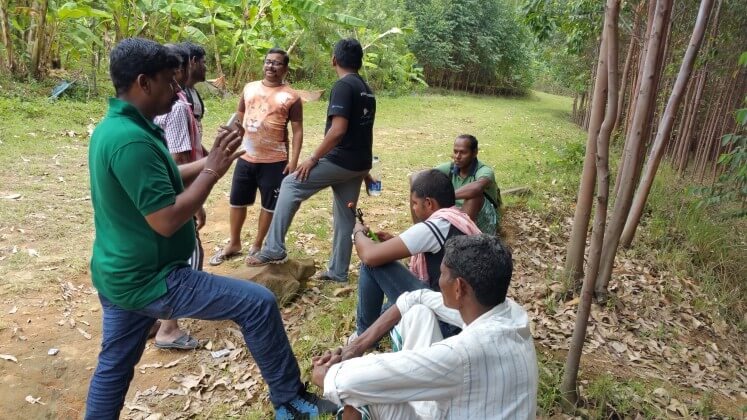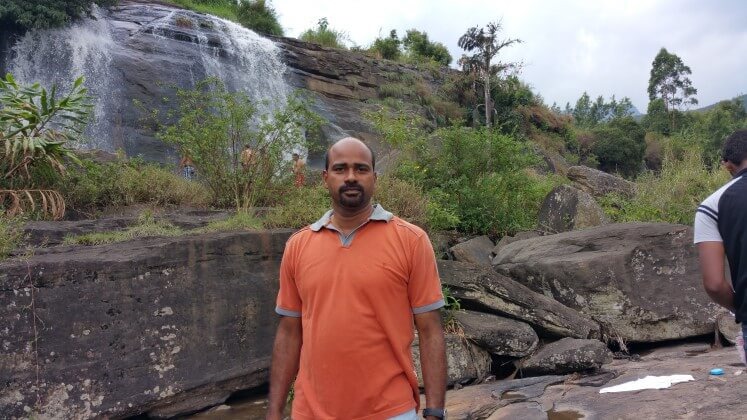 The return journey on 3rd day was memorable. The day started with rear wheel puncture of Sathish continued with clutch cable change for couple of riders. Driving within tea estates and having short breaks on the way were really refreshing.
The real challenge came in the form of heavy downpour while we reached Trichy – Chennai highway. Driving in pitch dark and heavy rain without a rain coat in an unknown road was spine-chilling experience. For the experienced riders it may not a big deal. But for newbies like me it's not the case. Me and Singam Sir even thought of taking a break and start the next day but discarded the plan due to the confidence provided by the other riders. Particularly Sudharshan, he wants to try his rain coat and he was ready before everyone. Even after having his rain coat he was drenched in rain that's a different story.
Finally, after the usual long breaks, we reached Porur tollgate at around 4 AM in the early morning. It was really glad to see both Prabhu and Hari, the Managing Partners of Velavan Motors, passionately waiting there to say Thanks and Goodbye to all the riders. They waited till the last person reached and conveyed their thanks to everyone.
Altogether, the entire trip is a totally different experience for me. No emails, no phone calls and no meetings. Completely disconnected from outside world for 3 days after a long gap.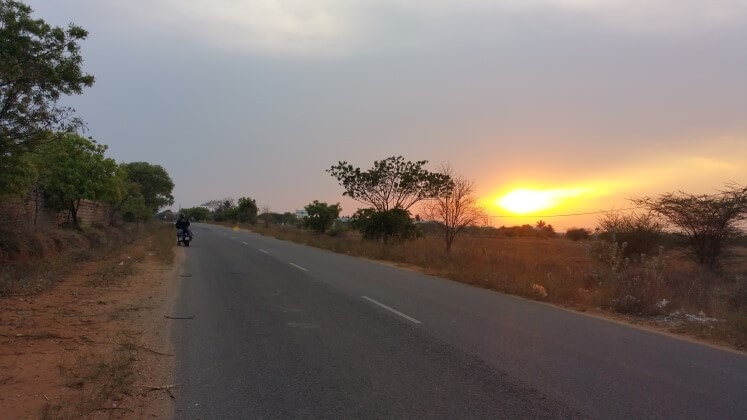 20 different people with different experience and lifestyle and they all had one thing common. The passion towards "Royal Enfield" and the interest towards exploring new world with their "Steel Bird".
Thank you V11 for organizing this trip. Looking forward to join your next ride.
Note: This is my first non tech post. May not be that interesting to read but will try to horn my skills 🙂 . BTW, i have resized the pictures to 25%, which have deteriorated the picture quality.